Hey all!
So I figure it would be cool to have a new icon. But I'm not very handy at Photoshop nor am I even remotely creative XD So I figured it would be pretty cool to have an icon contest 8D
The prize for the winner is a red DS Lite (pictured below... white cat not included XD)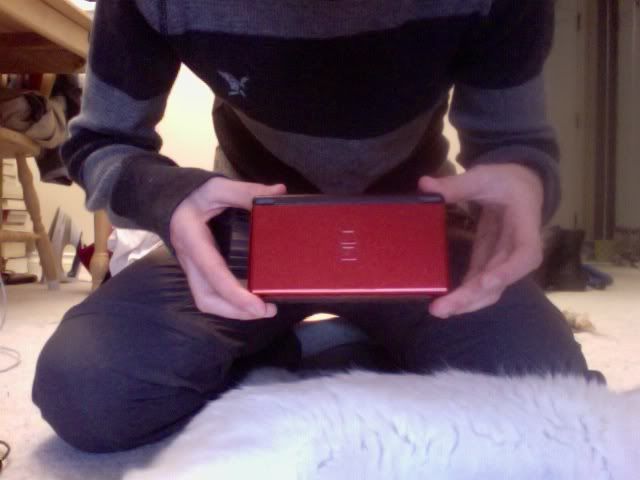 I can sign it or something like that if people want, but I'm gonna leave that up to the winner cause I'm sure that many folks wouldn't want my signature staining their new DS XD
SO! Here're the rules:
1. One submission per person. Must be in 50 by 50 format for DA icon.
2. Please post submissions via DA (or photobucket) and private message them to me with a link included.
3. Deadline is December 1st. Winner will be announced December 1st!
4. Points for creativity! Artwork and images of my cosplay are accepted! 8D Also, moving icons (gifs) are accepted.
5. Any questions, just shoot me a message

Thank you to anyone who wants to participate in this! I look forward to see what people will make :3
Youtube
We've posted a new Blue Exorcist/Ao no Exorcist skit here:
[link]
Bloopers for both Blue Exorcist skits will be posted mid-week.
Next weekend we will be posting a Naruto "Freaky Friday" skit that was done as a commission for

.