Banzaicon
Banzaicon was AMAZING. The con was intimate, unique and incredibly fun. We had an amazing reception there, I would have never imagined that so many people wanted to meet us from all over the place. A huge thank you to everyone who came to our panels. They were all full, including the 10am ones (which UBER impressed me, cause even Nova and I were tired for those XD). Everyone was so friendly, funny and a pleasure to be around

I want to give a special thanks to the Banzaicon staff who were incredibly professional, accommodating and took perfect care of us while we were there. The con had so many things that I had never seen at other cons, which was especially impressive because it was a small-size con.
We had an amazing time in Norway in general as well, everyone we met was so nice!
All the people at the con were so wonderful. We got so many lovely gifts as well! Thank you to everyone for making us feel so welcome

and thank you so much for having us! TAKK~!
I can't even begin to write down the con highlights, so it's PICTURE TIME! XD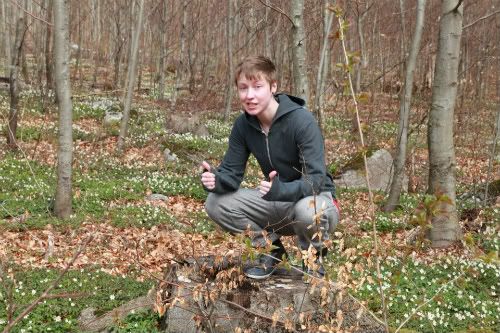 Me in Larvik's famous birch forest that we explored on Friday before the con started.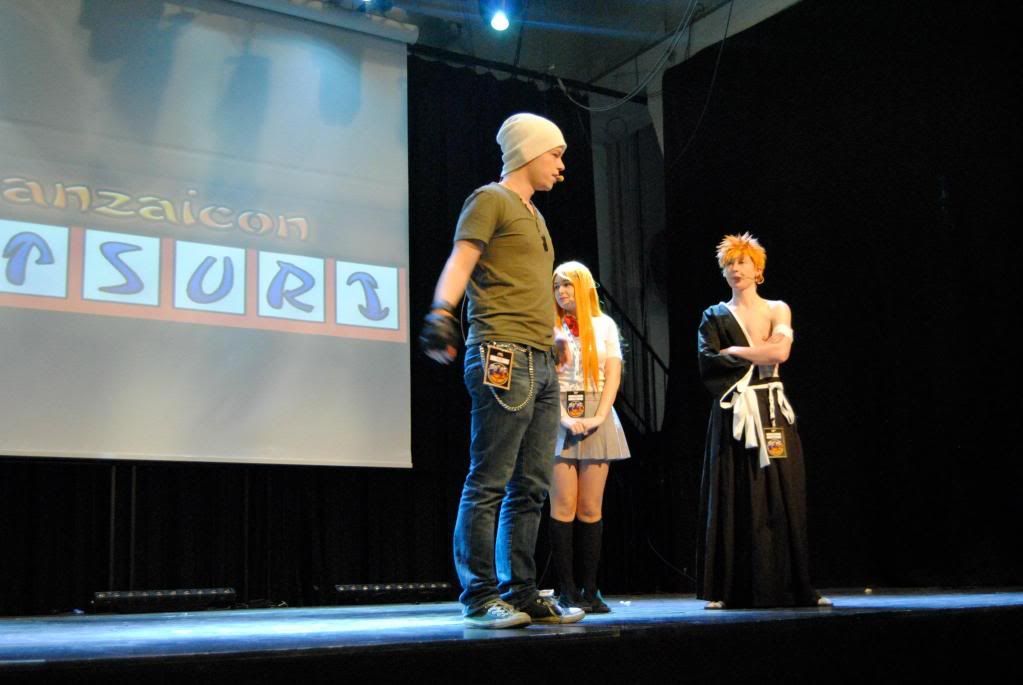 The MC, Eirik, doing his thing on stage before one of our panels.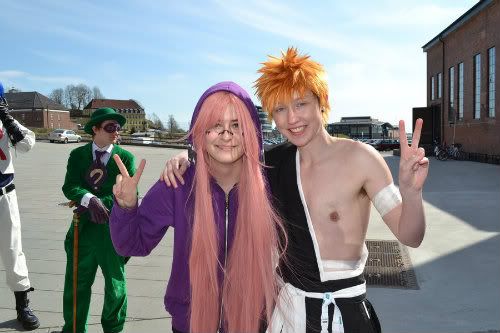 Me and
DarkSideAlex
!
Team 7 and Kiba! Awesome

Shiruvya
and
BreakDownFences
as Sasuke and Naruto/Sakura (they share an account I think

)
Sexy dance timez with Eirik.
Our team (Takk Kylling... meaning "thank you chicken in Norwegian XD) during the anime quiz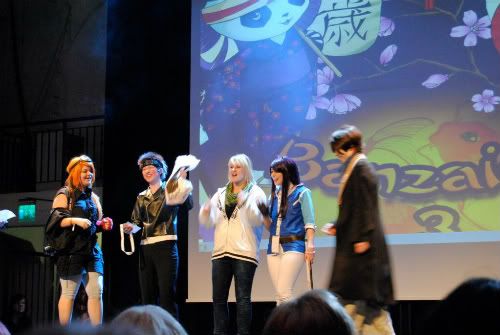 AND THEN TEAM THANK YOU CHICKEN WON the anime quiz! XD We were surprised too!
And finally, us at the closing ceremonies presenting the Banzaicon organizers (Kris and Martin as well as the creator, Martine) with the most Canadian gift we could think of... maple syrup

We had an incredible time, and I really can't wait to see some of our Banzaicon friends again at Alcon!!!! 8D I hope that we get a chance to return to Norway for another Banzaicon, it was so much fun! I miss everyone already

Vancouver FanExpo
It's our third con in a row, but I just purchased tickets so we're going!

Not 100% sure what we're bringing. We're thinking Eden of the East (Akira and Saki) on Saturday and then I may do Kiba or Ichigo on Sunday. I figure I'd mind as well wear a cosplay from Banzaicon since they're all out and ready to go XD
I would wear X-Men again, but Nightcrawler is too uncomfortable (and in pieces atm XD) to wear for a full day without a hotel room nearby to change at.
To those of you who are going, I hope to see you there!
Fanime
Next on the list after FanExpo is Fanime in late May. So it's back to costume making right after FanExpo XD this has been one heck of a con season! haha I'm REALLY looking forward to Fanime, though. It's always a good-times con :3