Anime Revolution ended a few days ago and I'm still riding that con high! In my opinion it was a stellar con with a really clean and professional atmosphere/vibe. It was the con's first year, but to me it ran (and looked) like a much more experienced con. I've heard a lots of criticism of the con, but not from the people I ran into at the con itself. Everyone I came across seemed to be in really good spirits and had a positive opinion of the con. I know that there are some tensions are Vancouver cons at the moment, but in my opinion the more the better! I'm not going to side with one con or another, to me that'd be silly, I want all the cons to succeed cause if my hometown was con central than I'd never be bored!!! WHICH IS AWESOME!
I want to send a huge thank you to all of the people who attended our panels. They were all either full-capacity or over-capacity (like the Wig Panel, sorry to the people who had to sit in the aisle or stand in the back!). My only real issue with how the con was setup was the panel rooms, which were in the same space but separated by a curtain. This meant that, for most of the panels, either the first half or the second half was a war of microphone volume with the other panel that was operating. A HUGE thanks to "Name that Anime Tune" on Sunday for playing your music at a low enough level so that our panel wasn't interrupted. I thought that was a really rad thing to do and really respectful so thank you so much!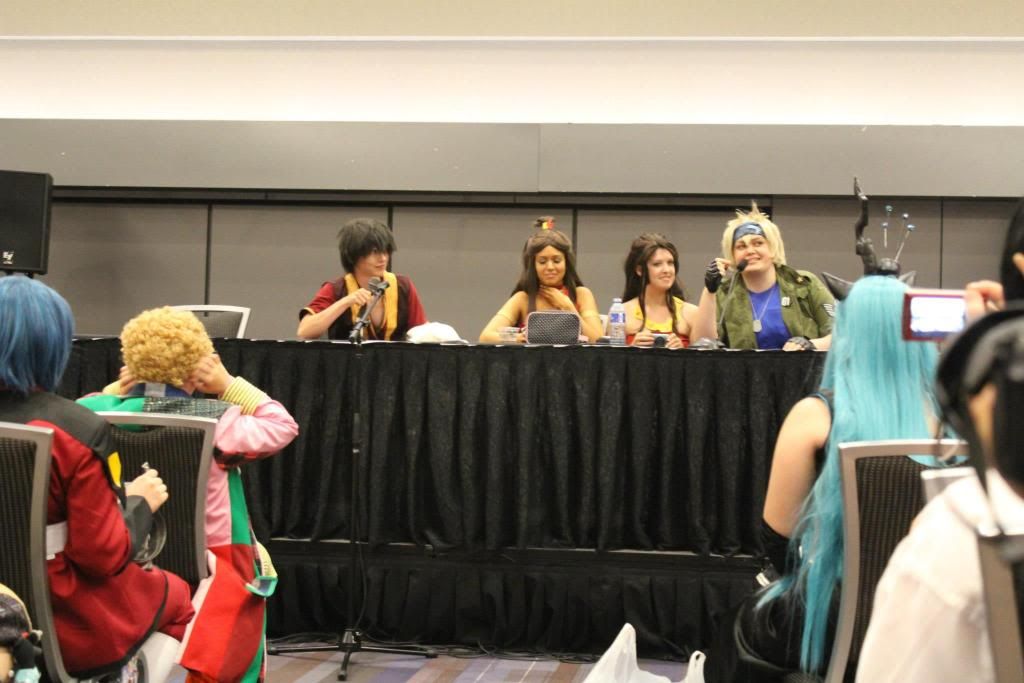 Cost for the con was rather high, so I'm speaking from a privileged position in that I didn't have to pay for my badge. I would, however, pay full price for the con next year if it came up. I really love the downtown venue, so I don't mind paying extra for it. I also really enjoyed the guest selection. The Sailor Moon voice actor group was really popular and a cool thing to get together for the con. Seeing and meeting That Guy With the Glasses was awesome because I love his work. And Jessica Nigri was also very popular and, as it turns out, is a very nice person

The dealers room and artist alley were really well set up, especially the one aisle that was set up like a Japanese festival!
Also, the AR staff were nothing but accommodating and polite to us. The only issue I had with staff were the convention centre staff who were frustrating at times but that's usually the case in convention centres (happens at Sakura Con too).
All in all my experience at Anime Revolution was a positive one, and I'm excited to see how the convention will grow considering the impressive first year. This was my experience, so disagreements are sure to come up, however I can only speak to what I experienced first hand and this is it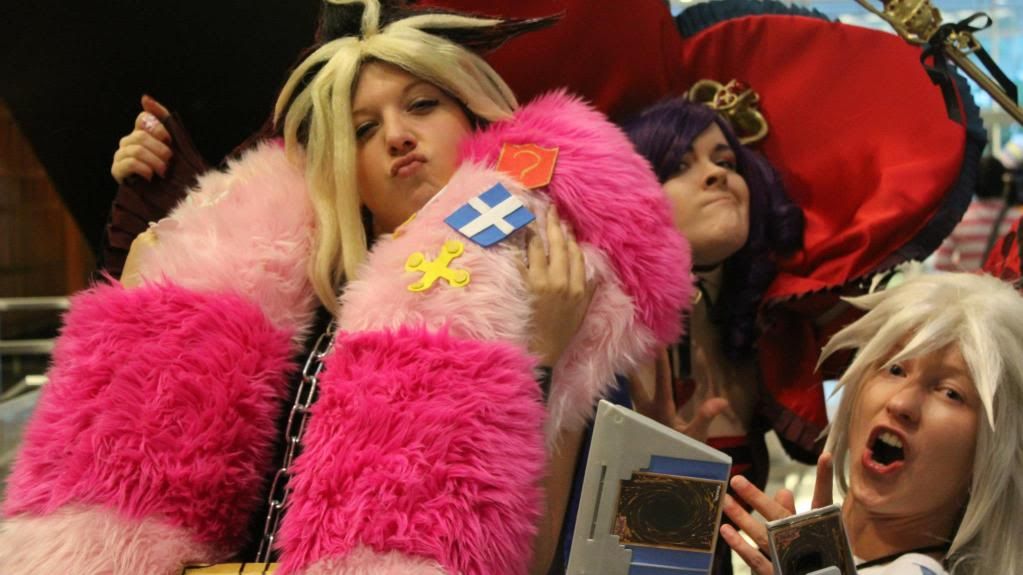 SWAG
Avatar Video: Blind Date Bending
This video is having one helluva time uploading! It was supposed to be up by noon, but many hours later... *le sigh* We filmed this at Anime Revolution while our friend who cosplays Sokka was up here :3 It was a ton of fun to film and quite the group effort considering that this video was the result of input from almost everyone who was hangout out with us during the filming XD I had a beginning planned... but no middle and end (TYPICAL LUKE) so a huge thanks to everyone who helped out!!! 8D
You can view the video here
www.youtube.com/watch?v=LswZEO…